Aaron Neville headlines Labor Day concert; Henry Louis Gates Jr. premieres mini series; Jennifer Hudson to headline MegaFest
8/15/2013, midnight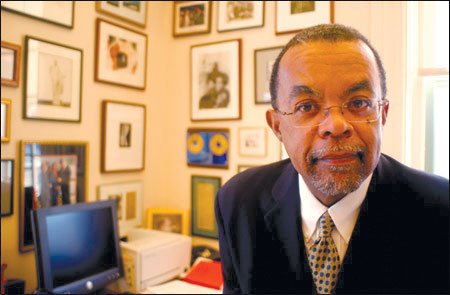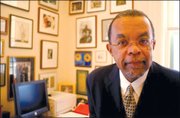 New York
This fall, noted Harvard scholar Henry Louis Gates Jr. recounts the full trajectory of African American history in his new six-part series "The African Americans: Many Rivers to Cross with Henry Louis Gates Jr.," which airs Tuesdays, Oct. 22, 29-Nov. 5, 12, 19 and 26, 2013, 8-9 p.m. ET on PBS. Written and presented by Gates, the six-hour series explores the evolution of the African American people, as well as the multiplicity of cultural institutions, political strategies, and religious and social perspectives they developed—forging their own history, culture and society against the odds. Commencing with the origins of slavery in Africa, the series moves through five centuries of historic events right up to the present when America is led by a Black president, yet remains a nation deeply divided by race. Gates travels throughout the United States, taking viewers on an engaging journey through history. He visits key historical sites, partakes in lively debates with some of America's top historians and interviews living eyewitnesses, including school integration pioneers Ruby Bridges and Charlayne Hunter-Gault, former Black Panther Kathleen Neal Cleaver, former Secretary of State Colin Powell, and more.
Texas
MegaFest, the three-day family festival hosted by Bishop T.D. Jakes, has announced star-studded additions to its inspirational entertainment lineup featuring top celebrities from music, film, television, comedy and sports. Jennifer Hudson will perform at MegaFest's Woman of Purpose Concert, and will also conduct a Q&A session after the screening of her next film, "Winnie Mandela," slated for release on Sept. 6, during the inaugural International Faith & Family Film Festival, held during MegaFest at the Omni Dallas Hotel. Steve Harvey will return to MegaFest to host the Woman of Purpose concert. Popstar and actress Brandy will perform at the concert benefiting Autism Speaks and recognizing two families with autistic children. MegaFest is slated for Aug. 29-31 in Dallas, offering a series of fun-filled, family-friendly activities for all ages and interests.
Washington
The Newseum is partnering with the National Park Service, the National Alliance of Faith and Justice and the National Park Foundation to host the second day of the March on Washington Memorial Youth Mentoring Summit on Aug. 27. Carlotta Walls LaNier and Ernest Green, featured guests of the youth summit, were the youngest and eldest of the nine students denied access to Central High School in Little Rock, Ark., on Sept. 4, 1957. Known as the Little Rock Nine, these African American students faced a mob of hostile protesters when they tried to enter the racially segregated school and were turned away by the Arkansas National Guard, deployed by Gov. Orval Faubus in defiance of a federal court order. Other featured guests include civil rights activist Chuck McDew, national chairman of the Student Nonviolent Coordinating Committee from 1961 to 1963, and Edith Lee-Payne, whose iconic image became the symbol of youth involvement in the 1963 March on Washington for Jobs and Freedom.
Compiled By Juliana Norwood.