Aaron Neville headlines Labor Day concert; Henry Louis Gates Jr. premieres mini series; Jennifer Hudson to headline MegaFest
8/15/2013, midnight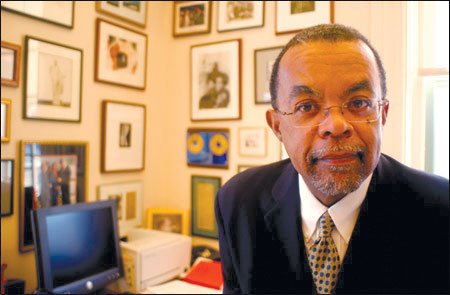 California
Tickets are now on sale for Working Californians' (WCA) second annual live Labor Day benefit concert, Nightshift 2013, set for Aug. 30. Soul singer and R&B superstar Aaron Neville headlines this year's event, which also features performances by multiple Grammy Award-winning singer/songwriter Lucinda Williams, New Orleans-based Roots Rock band The Iguanas and Jamaican Reggae singer Etana. Appearing on one outdoor stage in Downtown L.A. at Lot No. 7 next to Staples Center, the performances will benefit Working Californians' new nonprofit, which fosters social innovation and invests in improving low-income communities. Tickets can be purchased at http://www.axs.com/events/243944/working-californians-nightshift-y13-tickets.
•
As part of its mission to help sustainability student leaders at Historically Black Colleges and Universities (HBCUs) develop creative, enterprise-based solutions to pressing social economic and environmental issues facing communities of color, Fight for Light launched its fall programming with a celebration of innovative leadership and youth activism. Van Jones, co-founder of Rebuild the Dream and a former Obama adviser, gave the keynote at event, held at HUB Oakland. Speaking to an intimate, standing room-only crowd of 130, Jones lauded Fight for Light's model, which uses design thinking to engage HBCU students—while simultaneously fast-tracking them toward social impact careers. Fight for Light works with students to teach the interrelatedness of social, economic and environmental issues affecting communities of color. The nonprofit, based out of Oakland and Atlanta, equips them with human-centered design thinking methodologies they can use to develop locally relevant solutions.
•
Conrad Murray, M.D., Michael Jackson's former physician, will be released from a Los Angeles County Jail on Oct. 28, three years ahead of schedule. A source close to the Jackson family says they are "devastated" that he is getting an early release. In November 2011, Murray was sentence to four years in prison on involuntary manslaughter charges. In 2009, he allegedly gave Jackson a fatal overdose of Propofol, a sleeping anesthetic, to help him prepare for his "This is It" comeback tour. According to legal analysts, Murray is receiving an early release because of good behavior and an overcrowded jail system.
District of Columbia
Marie Johns, the former deputy administrator of the U.S. Small Business Administration (SBA) with a reputation for small business growth and development, will serve as a strategist for the Washington-D.C.-based U.S. Black Chambers Inc. (USBC). Nominated by President Barack Obama in December 2009 and confirmed by unanimous consent of the U.S. Senate on June 22, 2010, Johns has served at the SBA for the past three years. During her tenure, she earned a reputation for her expertise in management and policy development. Johns was particularly instrumental in strengthening America's entrepreneurial ecosystem by increasing global competitiveness and strategic alliances among small businesses, specifically within communities of color. The U.S. Black Chambers Inc. strives to provide committed and visionary leadership and advocacy in the realization of Black economic empowerment.
•
The Prostate Health Education Network (PHEN) will host its "Ninth Annual African American Prostate Cancer Disparity Summit" on Sept. 19-20. The summit assembles leaders within government, medicine and research, along with survivors and advocates to share and collectively address strategies to eliminate the prostate cancer racial disparity. According to PHEN, Black men in the United States have a 60 percent higher prostate cancer incidence rate and suffer a 140 percent higher death rate than men of any other racial or ethnic group. The 2013 summit sessions are: Evaluating Early Detection Screening Guidelines; New Developments and Evolving Trends in Prostate Cancer; PHEN Community Education and Awareness Outreach Initiatives; Active Surveillance—to Treat or Not to Treat Prostate Cancer; New Diagnostics Tests for Informed Treatment Decisions; Clinical Trials Equity. More information about the summit sessions and the schedule is available at www.prostatehealthed.org/register2013.php.