L.A. City Councilmember Huizar denies sexual harassment allegations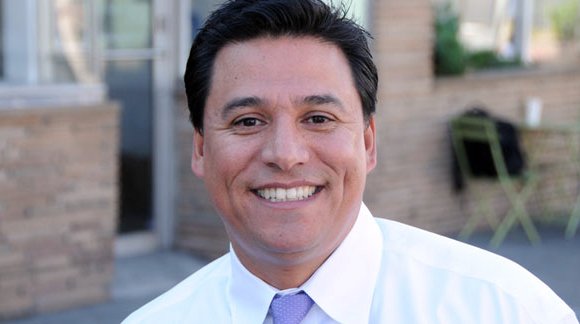 LOS ANGELES, Calif. — Los Angeles Councilman Jose Huizar expressed surprise at a workplace discrimination and sexual harassment complaint lodged against him by a former aide, his spokesman stated.
"He strongly and emphatically denies the assertions made in the claim sent to the city and intends to fully cooperate with the city in any investigation of this matter," Huizar's spokesman Rick Coca said in an emailed statement.
Coca declined to comment further on the complaint, citing "potential litigation."
Francine Godoy, a former deputy chief of staff in Huizar's 14th District council office, filed a complaint in June against him, the Los Angeles Times reported.
The Department of Fair Employment and Housing provided a redacted complaint to The Times after a reporter requested filings made by Godoy.
The complaint was redacted of all names and filed against the city. In it, the complainant alleged discrimination, harassment and retaliation based on her gender.
The complainant said she was retaliated against when she fended off sexual advances on or before April 21.
The complainant said she was "Asked impermissible non-job-related questions, demoted, denied a work environment free of discrimination and/or retaliation, Denied employment, Denied or forced to transfer, Denied promotion, Forced to quit, terminated, other denied appointment, withdrawn support, sabotaged ability to run for office, denied ability to run for office and denied job duties."
"I was subjected to sexual harassment [quid pro quo and hostile work environment] and retaliated against when I refused advances as well as subjected to the above," the complainant wrote in the claim.
The complaint was filed to "request an immediate right-to-sue," according to department officials.
Council President Herb Wesson last week called for the convening of a Special Committee on Investigative Oversight, an independent panel that reviews misconduct complaints against elected city officials, according to his spokesman Ed Johnson.
Johnson declined to identify which elected official is the target of the complaint that prompted the panel, and who filed the complaint.
The five-person panel will include two law professors, one female and the other male; two retired judges, also one male and one female; and a member of the American Arbitration Association, according to Raelynn Napper, the city's Equal Employment Opportunity coordinator and division manager.
This is the fifth time since 1996 that the city has convened this committee, she said.
The committee's meetings will be posted publicly and follow open meeting laws, with discussions conducted in closed session.
Napper said the panel will decide if an investigation is warranted, or if there could be an informal resolution.
If an investigation is needed, the panel will direct an outside investigator to look into the claims, she said. The panel would then review the results of the investigation and decide if it will take the side of the elected official or ask him to find his or her own legal representation in the event of a lawsuit.
San Diego Mayor Bob Filner, who is the subject of numerous sexual harassment allegations and a lawsuit from his former communications deputy, is being sued by the city of San Diego, which wants him to pay for his own attorney and other legal fees.