Adding fuel to the fire: Hillary Clinton speech fans 2016 speculation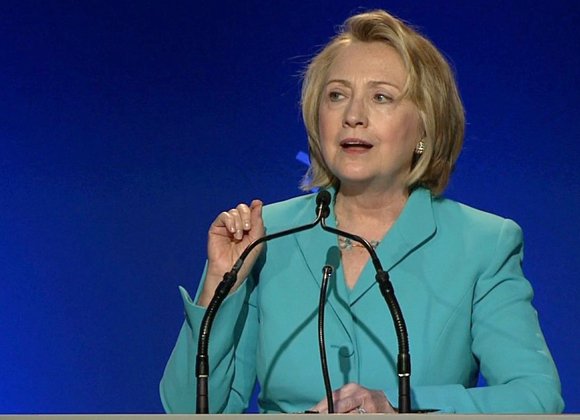 The fact that Clinton is again making appearances has generated commentary over what kind of message she would want to articulate.
"At the moment, her only one (message) is that she is a woman," writes Richard Cohen in an opinion piece in Tuesday's Washington Post. "Becoming the first female president is a worthy goal, but it kind of falls into the category of miles traveled and countries visited. It is an achievement, even a stunning one, but it is not a stirring trumpet call."
Cohen's piece has been roundly criticized — largely because Clinton has yet to launch any campaign. But the fact that he wrote the column speaks to the larger point: whatever Clinton does in the near term will further fuel speculation about a candidacy.
This is not lost on Republicans.
By all indications, Clinton is the most feared potential Democratic presidential candidate. A number of groups, including the Stop Hillary PAC, have begun raising money to derail any effort to run before it could get started.
Other possible Democratic candidates — namely Vice President Joe Biden — have not received that kind of attention.
"She knows exactly what she is doing," King said. "It is a signal to all of those people who are urging her to run — 'Look, I can't give you that answer. You are going to wait a year or more for that, but I am going to be out there and I am going to be in the mix. Don't worry about it.'"
CNN's Kevin Liptak contributed to this report.
Dan Merica | CNN