Judge rules NYC's stop-and-frisk policy unconstitutional
City vows appeal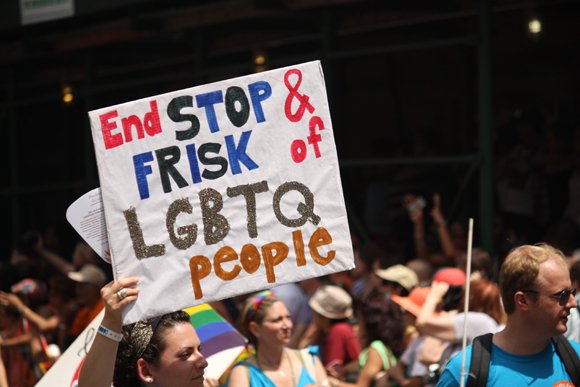 "No one should live in fear of being stopped whenever he leaves his home to go about the activities of daily life," she wrote. "Those who are routinely subjected to stops are overwhelmingly people of color, and they are justifiably troubled to be singled out when many of them have done nothing to attract the unwanted attention."
The city will ask the 2nd Circuit Court of Appeals to block the ruling until an appeal is heard, city attorney Michael Cardozo said Monday.
The ruling hardly impressed Bloomberg and New York Police Commissioner Ray Kelly, who called Scheindlin's finding of racial profiling "disturbing and offensive."
"We do not engage in racial profiling. It is prohibited by law," Kelly said. "We train our officers that they need reasonable suspicion to make a stop, and I can assure you that race is never a reason to conduct a stop."
The policy "is certainly a tool that every police officer needs throughout America," Kelly said.
"If you see something suspicious, you pay your police officers to ask a question, stop to inquire. To the extent that this significantly impacts on that, I think you're going to have a problem, not only here, but across America."
Bloomberg said the policy was one of a number of programs that helped the city's murder rate drop — it's 50% below the rate when he took office nearly 12 years ago, he said.
The mayor said "we want to match the stops to where the reports of crime are."
"One of the problems we have in our society today is that victims and perpetrators of crime are (disproportionately) young minority men — that's just a fact," he said. "If there's any administration that's ever worked hard on that, I think it's ours ... we're trying to do something about it.
"That has nothing to do with, however, where we stop people. We go to where the reports of crime are. Those unfortunately happen to be poor neighborhoods and minority neighborhoods. But that's not the original objective or the intent or how we get there. We get there when there's a crime reported, and we will continue to do that."
The trial, which ended in May, included testimony from men who said police stopped them for no reason and from police officers who say quotas forced them to make unnecessary stops.
Closing arguments gave conflicting accounts of stop-and-frisk incidents. While attorneys for the city argued that one man was stopped because he appeared to be smoking marijuana, the plaintiffs' attorneys argued that he was simply talking on a cell phone.
Another man was reportedly stopped because he fit the description of a wanted man in a high-crime area with a recent string of burglaries, but the plaintiffs' attorneys argued that he was more than a mile from where the burglaries occurred and that the last burglary in that area occurred more than 25 days earlier.
According to the New York Civil Liberties Union, the Police Department logged its 5 millionth stop-and-frisk under Mayor Michael Bloomberg in March.
CNN's Jason Hanna, Sunny Hostin, Michael Tabb, Rose Arce and Marina Carver contributed to this report.