A California tragedy: James DiMaggio's fascination with Hannah Anderson
DiMaggio fired at least one shot in confrontation with authorities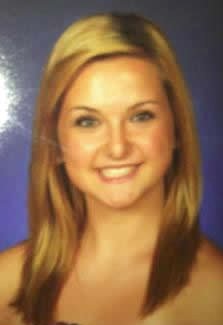 Ralph Britt added: "I guess you can't really tell the book by its cover," he said. "It was just complete shock. We didn't have any idea. I don't know what you would look for."
House foreclosed
In the weeks before DiMaggio's home in rural San Diego County went up in flames, he pleaded for the Andersons to visit him one last time.
He had lost the home to foreclosure and said he was moving back to Texas.
"We feel it was planned at this point based on the information that's out there," said Sara Britt. "It's so unfortunate. Apparently he tried to get her up there before, but she couldn't go and so ... she went, took the dog and the kids."
Hannah went missing after cheerleading practice in San Diego County, California, on August 3.
The next day, the bodies of her mother, Christina Anderson, 42, and 8-year-old brother, Ethan, were found about 45 miles east in DiMaggio's burned house in Boulevard. The body of a dog was also recovered, police said.
That horror spurred an Amber Alert and a manhunt, which zeroed in on central Idaho after two critical clues: the discovery of DiMaggio's blue Nissan Versa outside the city of Cascade and a sighting of the pair by horseback riders.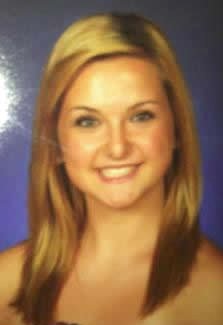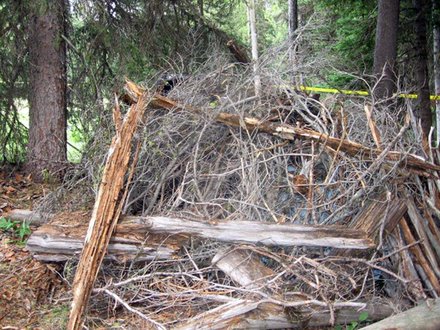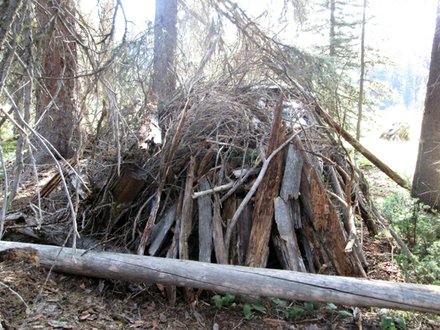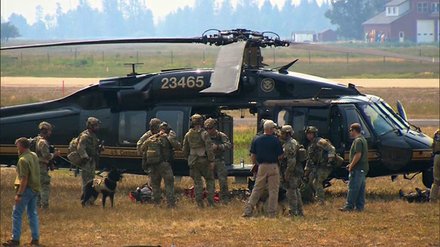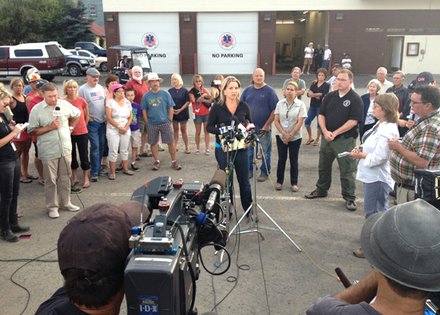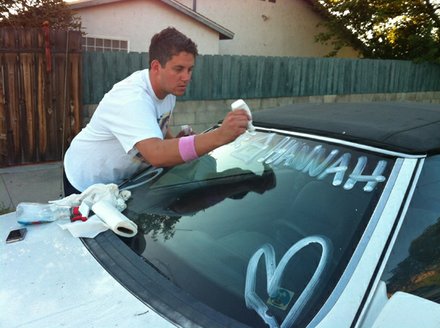 'Red flags'
One of the horseback riders on Sunday described multiple "red flags" that were raised during their brief interaction with the pair, including their brand-new camping equipment and the pajama-like bottoms Hannah was wearing.
Mark John recalled the interaction as "just like a square peg going into a round hole. They didn't fit."
Another rider, Mike Young, said it looked like Hannah "had a scared look on her face," adding about DiMaggio: "I just had a gut feeling about him."
Unaware of the Amber Alert, however, the horseback riders continued on, and only after seeing a news report on the pair upon returning home did the group put the puzzle pieces together.
"When I seen that picture on the screen, I told my wife, I said, 'That is the girl that was up on that mountain,'" John recalled.
Hundreds of law enforcement agents scoured 300 square miles of rough terrain, hampered by the smoke from nearby wildfires.
The rescue
Late Saturday afternoon, they spotted the pair's campsite near Morehead Lake, Idaho. But the topography was so steep, helicopters had to drop authorities off far away from the camp.
Hostage rescue teams had to hike more than two hours to get to the scene, local sheriffs' departments said.
They moved in carefully so they wouldn't alert DiMaggio that they were coming.
"Once the teams set up, they waited until DiMaggio and Hannah separated and moved in," the Valley and Ada county sheriffs' offices said.
Authorities ushered Hannah to an area where a helicopter could whisk her away.
At some point, a "confrontation" ensued between authorities and DiMaggio, Gore said. The confrontation ended when an FBI tactical agent shot and killed the murder and kidnapping suspect.
'Hannah is safe'