A California tragedy: James DiMaggio's fascination with Hannah Anderson
DiMaggio fired at least one shot in confrontation with authorities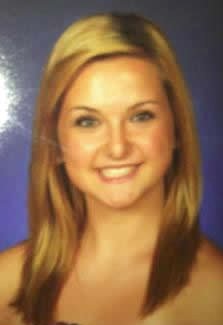 SAN DIEGO, Calif. — The man suspected of kidnapping a teenage girl and killing her mother and brother fired at least one shot before he was killed in a confrontation with an FBI tactical agent deep in the Idaho wilderness this weekend, according to law enforcement.
The teen, Hannah Anderson, told authorities that James DiMaggio fired at least once, San Diego County Sheriff Bill Gore told CNN.
The girl, allegedly held captive by DiMaggio, was unaware that her mother and brother were dead, authorities have learned after interviewing the 16-year-old.
DiMaggio held the girl for at least a week, spurring an intense search that spanned from Southern California to central Idaho.
It came to an end Saturday afternoon when a tip from horseback riders sent FBI agents swarming to a camping spot outside Cascade.
Hannah did not appear to have significant physical injuries and was reunited with her father Sunday.
"Obviously we would have liked for Mr. DiMaggio to surrender and face justice in the court of law," Gore said. "But that's not going to be the case."
But there were some signs, Hanna's grandparents said — signs that DiMaggio was infatuated with Hannah and signs he was trying to lure the family to his home in rural San Diego County, near the Mexican border.
Interest in Hannah
The signs were subtle, according to grandparents Ralph and Sara Britt, also of San Diego.
"He seemed to enjoy being with Hannah and her friends ... more and more," Ralph Britt said, shaking his head. "But he's been with the kids for years."
DiMaggio's friendship with the family predated Hannah's birth.
"There was no danger sign, nothing that you would act on, say it was wrong," he said. "It was just friendly."
But a friend of Hannah's said she saw a different side to the relationship between DiMaggio and the teen.
Marissa Chavez told CNN that she was in a car with Hannah and DiMaggio, 40, a few months ago when he told Hannah he had a crush on her.
He followed it up by saying if he was her age, he would date Hannah, Chavez said.
Hannah was unnerved by the comments, but did not tell her mother because she did not want to ruin the close relationship that her parents had with DiMaggio, Chavez said.
But Hannah did not want to be alone with DiMaggio after that, according to Chavez.
"I don't think she would have gone willingly with him at all," she said.
In an earlier episode, Chavez recalled a trip that DiMaggio and Hannah took to Hollywood.
The trip was supposed to be for one week, but Hannah told Chavez that they came back after two days because DiMaggio was upset that she wasn't paying enough attention to him.
'Uncle Jim'
The family's relationship with DiMaggio had been long and close. Hannah referred to him as "Uncle Jim."
Her grandmother, Sara Britt, said DiMaggio would have done anything for them and they would have returned the favor.
"My message is to parents: Just be more aware, more conscious of what's going on," Britt said. "Life gets busy, but take the time. If anything, learn something from this and that is just to be more aware for your children."