'Wizard of Oz' munchkin dies; Usher's son nearly drowns; Ariel Castro's home gets demolished
8/9/2013, midnight
Arkansas
Republican Rep. Tom Cotton of Arkansas announced Tuesday he will challenge Mark Pryor, the senior senator from his state and one of the most vulnerable Democrats up for re-election next year. "No one will outwork me in this campaign. I will always defend our shared principles when they are attacked by anyone. I will do the right thing, even when it's the hard thing. And I will never, ever forget how I was raised or where I come from," the freshman congressman told a crowd at his campaign launch in Dardanelle Tuesday. Cotton has planned events around Arkansas in the next few days as he begins courting votes, according to a campaign aide. Cotton, who served in the wars in Iraq and Afghanistan, is considered a rising star in the GOP and a favorite of many neo-conservatives. The sixth-generation Arkansan, who was just elected to Congress this past November, has been a frequent guest on cable news channels, including CNN. He currently sits on the Financial Services and Foreign Affairs committees in the House.
•
The 12-year-old Arkansas girl who was infected with a rare brain-eating parasite is showing remarkable improvement, her doctors said this week. Kali Hardig is still listed in critical condition at Arkansas Children's Hospital, but over the past 48 hours, she's grown alert to the point where she can gesture in response to questions, according to Mark Heulitt, M.D., an intensive care specialist. Heulitt has scheduled a test this coming Tuesday afternoon to see whether Hardig can breathe without the breathing tube that she's had for more than two weeks. Hardig's doctors are in virtually uncharted territory. Of 128 known cases in the past half-century, just two patients have survived, according to the Centers for Disease Control and Prevention. The infection is caused by a microscopic amoeba called Naegleria fowleri, found in hot springs and warm, fresh water, most often in the southeastern United States. The amoeba enters the body through the nose and travels to the brain. You cannot be infected with the organism by drinking contaminated water, the CDC says.
Arizona
One of the last remaining Wizard of Oz munchkins has passed away at age 89. Margaret Pellegrini was one of three surviving munchkins from the famous 1939 film. She was born in Tuscumbia, Ala., and recently lived at the Beatitudes Campus in central Phoenix. In March, CBS 5 News spoke with Pellegrini as Disney's adaptation of the movie, "OZ: The Great and Powerful," was released. Pellegrini said she was just 13 years old when a scout spotted her at a state fair. He took down her name and address, and then two years later she found out she was going to Hollywood. Pellegrini was paid $50 a week. It was 10 times what her father made, so she sent money home to Alabama.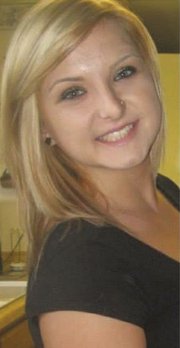 California
Kidnapping and murder suspect James DiMaggio was so close to the family whose life he is alleged to have turned upside down, that they considered him one of their own. Now, there is a nationwide manhunt for DiMaggio, who is suspected of kidnapping Hannah Anderson and possibly her brother Ethan, 8, and of killing their mother in a fire. DiMaggio was such good friends with the family that Brett Anderson, the children's father, can't reconcile the man he knows with the crimes he is suspected of. "I have been through every scenario in my brain," Brett Anderson said. "There was nothing ever to show any indication of this." DiMaggio joined the family on camp-outs and was always friendly toward them, he said. "I can't fathom what happened in Jim's head. He obviously just lost it," Anderson said. "You've taken everything," the father pleaded to DiMaggio in the interview. "The damage is done. Just let my daughter go, Let her go home safe, let her be with me and try to mend things from there."