Why more Amber alerts will be waking you up
Helping save lives from your cellphone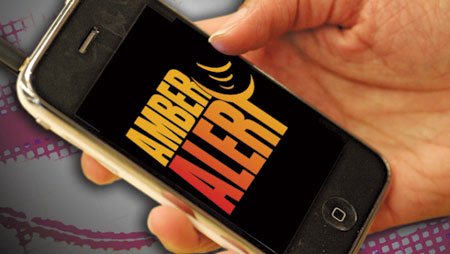 People can choose not to hear Amber Alerts by adjusting the notification settings on their phones or by setting their phone to vibrate.
Monday's alert was the third Amber Alert in California in 2013; the first two were just broadcast to phones in specific counties.
Launched in Texas in 1996, Amber Alerts were originally sent out via radio, TV and electronic highway signs as part of the national emergency-alert system that includes warnings about extreme weather such as tornadoes and hurricanes.
Some critics of Monday's alert said it was too vague, offering only a description of the wanted vehicle without further context. But Californians should appreciate that such a notification system exists in times of crisis, wrote columnist Jon Healey in the Los Angeles Times.
"The fact that the alerts were broadcast indiscriminately to San Diego-area cellphones (and later, to all California phones capable of receiving text messages, as the alert went statewide) clearly annoyed a lot of wireless customers," he wrote. "But the alerts can't really be targeted if police don't know where the kidnapper is, and it's impossible to predict who might be in a position to help. So Amber has to cast a wide net to have any hope of succeeding.
"Yes, it might have helped if the message had been less cryptic. But now that we've all seen one, we should be able to recognize what such alerts are trying to tell us."
Brandon Griggs and Heather Kelly | CNN