Rep. Waters named co-chair; Million Father March gets dad involved; Anton Moore celebrates Unity in Community
8/8/2013, midnight
*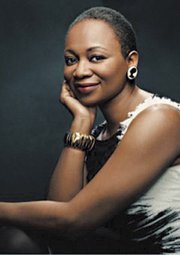 Vanessa K. Bush, an award-winning journalist, editor and author, has been named editor-in-chief of Essence. Her appointment is effective immediately. As editor, Bush will serve as the brand's editorial leader and oversee the magazine's content and vision. Bush has served as acting editor-in-chief since February. In addition, under her leadership, the 2013 Essence Festival's "Empowerment Experience" daytime programming enjoyed record-breaking attendance, bringing content to life around the pillars of family, health, relationships, beauty, careers, personal empowerment and activism.
Pennsylvania
The summertime got a little brighter six years ago at the corner of 20th and Snyder streets in South Philly. On a street that media likes to associate with drugs and crime, Anton Moore, 21, launched "Unity in the Community," a block party that grew to help stop neighborhood violence and bring young people free entertainment. This year, Moore has more than 4,000 RSVPs for the sixth annual "Unity in the Community" block party, the grand finale of a now seven-day Peace Week celebration. The kids, Moore says, finally have something they can look forward to and depend on every summer. Black men and women across the country are bringing neighbors together to show what community and working together looks like. Influencers like Moore are receiving local support and national recognition from the Black Male Engagement (BME) community, which sponsored the expansion of "Unity in the Community" when Moore became a BME Leadership Award winner this year.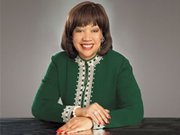 Virginia
The Links Inc. and The Links Foundation Inc.'s national president, Margot James Copeland, was named Hampton University's 2013 Alumnus of the Year. This award is given annually to an alumnus for career accomplishments and outstanding contributions to Hampton University. Copeland's passion for higher education is also demonstrated through her volunteer efforts. She is a member of the Business School Advisory Board at Hampton University and a trustee at Kent State University. She also serves as a mentor/protégé program adviser for Morehouse College in Atlanta. Copeland serves as executive vice president, director, Corporate Diversity and Philanthropy, and an executive council member at KeyCorp.
National
The Million Father March is an opportunity to increase parental engagement in urban schools and communities nationwide for the coming school year. One million fathers across America are expected to take their children to school on the first day in conjunction with the march. Fathers from almost every U.S. state will participate. They will be asked to sign a pledge to be a good father at the school and commit to volunteering 10 hours during the year, including serving as safety patrollers, mentors, tutors, field-trip chaperons, sports coaches, teacher assistants, parent association members, hall and lunchroom monitors, readers to young children and more. Schools and communities are asked to recruit and sign-up fathers as they bring their children to school on the first day.
Compiled By Juliana Norwood.