Obama cancels talks with Putin ahead of G-20 summit
Russia says it is disappointed about the canceled Obama-Putin talks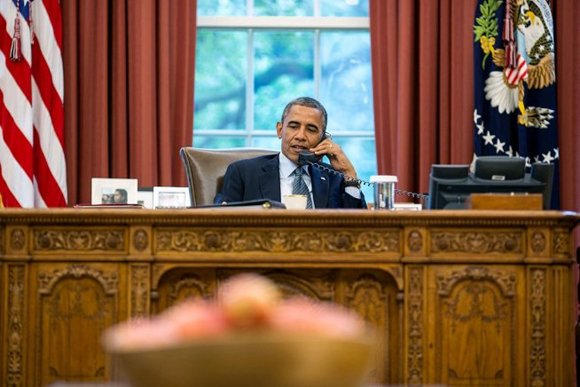 On NBC's "Tonight Show" Tuesday, Obama said he was disappointed Russia had granted asylum to Snowden, a former government contractor who leaked details of National Security Agency surveillance programs that sparked a political firestorm.
The United States wants Russia to return Snowden to face trial on charges under the Espionage Act, but Russia instead granted him at least a year of asylum and he is in an unknown location in the country.
Russia's leaders have a proclivity for slipping into a Cold War mindset, Obama said, adding that it is essential that cooperation continues between the two nations.
Obama also criticized Russia for a new law banning "propaganda of nontraditional sexual relations around minors."
Implemented last month after Putin signed it into law, the measure bars public discussion of gay rights and relationships anywhere children might hear it. The law has been condemned by Russian and international rights groups as highly discriminatory.
"I have no patience for countries that try to treat gays or lesbians or transgender persons in ways that intimidate them or are harmful to them," Obama said.
U.S. legislators from both parties had called for Obama to cancel the Moscow talks with Putin, and some suggested he also should refuse to attend the G-20 summit in Russia.
"Putin doesn't deserve the respect after what he's done with Snowden," Democratic Sen. Chuck Schumer of New York told CNN on Wednesday. "He goes out of his way to stick the knife into the United States."
But Schumer said he supports Obama attending the G-20 gathering.
CNN's Jessica Yelling, Jake Tapper and Jill Dougherty contributed to this report, which was written by Tom Cohen.
Jessica Yellin, Jake Tapper and Tom Cohen | CNN