Palmdale Airport plans still up in the air
But the city has regained control from Los Angeles World Airports
In 2007, Palmdale received up to $6.6 million in subsidies to restore commercial service, including a $900,000 federal grant, all intended for new development that would, hopefully, attract new carriers. At the end of 2008, the airport saw a regular increase in passenger traffic; the FAA reported that boarding was up to 10,392 passengers compared with 5,712 travelers in 2007. LAWA found it had to relinquish operations because the airport could not provide the range of destinations that would make passengers select it over LAX, Van Nuys or Bob Hope Airport in Burbank.
Communities around those airports did not want the noise and congestion of additional flights, while most Antelope Valley residents reportedly support expanding services at Palmdale.
Today, most of the airport serves as a manufacturing plant for aircraft used by the military. The small terminal, opened in 1971, is located at the sourthwest corner. Built in 1940, the airport was originally operated by the government primarily as an emergency landing strip. Los Angeles County took over operations in 1946 and, by 1950, the U.S. government again took control and began construction of the famous Plant 42, which produced the legendary Lockheed SR71 Blackbird reconnaissance plane.
From 1970 through the mid-'80s, LAWA operated the facility with dreams of converting it into an alternative to LAX. That never came to fruition, but the terminal was remodeled in 2007 and that was when Palmdale presented its own plan to assume operations. At that time, there was also talk of using the undeveloped land for energy exploration and production.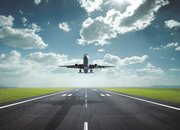 Palmdale Airport offers a unique look into aviation history with its Joe Davies Heritage Airpark at Plant 42. This is the annex of the Air Force Flight Test Center at Edwards Air Force Base, and included in the collection of planes housed there are the aforementioned SR71 Blackbird, built during the Cold War, as well as its predecessor, the A12 test plane and, up until now, the super-secret D21 drone.
The recently completed Blackbird Heritage Wall commemorates the designers, crew members and others associated with the famous aircraft. The museum and gift shop are open from 10 a.m. to 5 p.m. Friday through Sunday. Davies is a past commander of Plant 42 and a former Palmdale city councilmember.
Opened in 2002, the Airpark also displays more than two dozen restored aircraft, including a B-52 Stratofortress bomber, a C-140 transport, an F-14 fighter jet and even a one-eighth-scale model of the B2 stealth bomber. Many retired aerospace workers from the Antelope Valley serve as docents and volunteers. The famous Plant 42 is still home to Boeing, Lockheed-Martin, Northrup-Grumman and a few other classified aerospace firms.
Many of today's newest military jets are produced in Palmdale, such as the F-22 Nighthawk, the F-35 Lightning II, the B-2 Spirit and the Global Hawk unmanned aircraft. The F-16 has been in the news recently because President Barack Obama has delayed delivery of four new fighters to Egypt because of continual political unrest.
Edwards Air Force Base is one of the world's most famous military installations. It was named in honor of Capt. Glen Walter Edwards, who flew 50 missions in the A-20 Havoc light attack bombers during the North Africa campaign in early months of World War II. The plane, built locally, was unique in that it could fly much lower than conventional Air Force air craft against enemy tanks, convoys and troop concentrations.