Must-see African movies of the 21st century
"African Oscars" founder picks the best of African cinema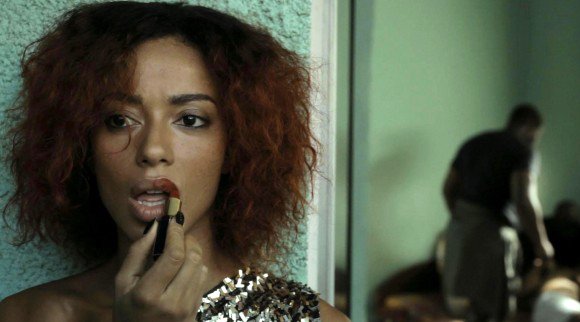 "Mwansa the Great"
Director Rungano Nyoni, Zambia 2011
This is one of those films that makes Africa great. By showcasing the talents of the children who make up its cast, it shows off Africa's apparent talent. It's not just the cast that I enjoyed — it has lovely directing too.
"Moolaade"
Director Ousmane Sembene, Senegal, 2004
"Moolaade" dealt with a subject that most men would rather not deal with — female genital mutilation. But director Ousmane Semebene was not afraid to tackle the subject and the manner of the film was artistic, yet detailed, and did not derail the issues that most people in Africa are afraid to confront.
Coming from Sembene it was important, visual and professionally made — and it pulls at the viewers' heart strings.
"Otelo Burning"
Director Sara Blecher, South Africa, 2011
This is one movie I love, just because of the story line of young black South Africans in the 1980s excelling in surfing — a sport that was reserved for the whites. The sound and picture quality was also excellent, as was the acting. "Otelo Burning" is one of the best African films I have ever seen and I feel it should have had a lot more accolades than it did.
"Benda Bilili"
Director Renaud Barret, Florent de La Tullaye, DR Congo/France, 2010
This is a great musical documentary telling the story of Staff Benda Bilili — a group of disabled Congolese musicians. The band members start out making a living on the streets of Kinshasa, before becoming world-famous musicians.
"Irapada"
Director Kunle Afolayan, Nigeria, 2007
I love anything to deal with African myths and mysticism. This movie may not have the best sound quality but the storyline was interesting, and it was the first Nollywood film to make it to mainstream film festivals — including the London Film Festival and Pan African Film festival in Los Angeles — after winning an AMAA (Best Indigenous Film) in 2007.
"Ghett'a Life"
Director Chris Browne, Jamaica, 2011
Not strictly an African movie, but "Ghett'a Life" is one of those films that I just love to watch. The music in this film is brilliant, and the cinematography too. It deals with the political violence in Jamaica in a realistic way, showing that people born in the ghetto can escape.
"Gett'a Life" can be hard to deal with but when you watch the documentary "Marley" you begin to understand how politics, music and sports all merge in developing countries. For me, this movie is in the same league as "Otelo Burning," with its message that you can get out of the corner if you really try. Story line: excellent, acting: brilliant.
Peace Anyiam-Osigwe | CNN