Michelle Knight: 'After 11 years, I'm finally being heard'
Castro is sentenced to life in prison plus 1,000 years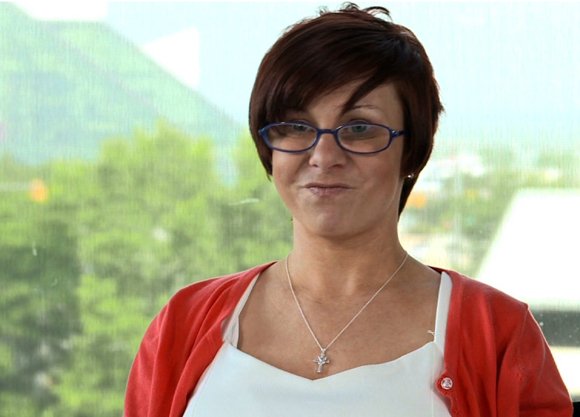 In court Thursday, Knight did not detail her abuse.
But in a pre-sentencing evaluation, Frank Ochberg — considered a pioneer in trauma science — told the court that Knight suffered "the longest and most severely" at the hands of Castro.
The evaluation — using statements, medical records, videotaped interviews and transcripts — painted a horrifying picture of physical and emotional abuse that included brutal beatings and repeated rapes that resulted in pregnancies that he would end by punching the women in the stomach.
In one case, he threw Knight down the stairs to cause a spontaneous abortion.
Under threat of death by Castro, Knight was forced to deliver Berry's child, Ochberg said.
"She served as doctor, nurse, pediatrician, midwife. She did the delivery. She did it under primitive conditions. When that little baby wasn't breathing, she breathed into the baby. She breathed life into that child," Ochberg testified during the hearing.

"She interposed herself so that Gina wouldn't get the assault, and she took it. She's a very courageous and heroic individual."
Knight told the judge that DeJesus saved her life.
"Gina was my teammate. She never let me fall, I never let her fall. She nursed me back to health when I was dying from his abuse," she said. "My friendship with her was the only thing that was good out of this situation. We said we will someday make it out alive, and we did."
With each sentence, her voice hardened.
"Ariel Castro, I remember all the times that you came home talking about what everybody else did wrong and act like you wasn't doing the same thing. You said, 'At least I didn't kill you,'" she said.
"You took 11 years of my life away, and now I've got it back. I spent 11 years in hell, and now your hell is just beginning."
She never looked at Castro, who sat handcuffed at the defense table flanked by two attorneys.
"I will overcome all this that happened. But you'll face hell for eternity," she said. "From this moment on, I will not let you define me or effect who I am. I will live on, you will die a little every day as you think about the 11 years and atrocities you inflicted on us."
She told him the "death penalty would be so much easier."
"You don't deserve that, you deserve to spend life in prison. I can forgive you but I will never forget," she said.
As she neared the end of her statement, Knight was no longer crying. Her voice was no longer wavering and breaking. It was strong and clear.
"I know there (are) a lot of people going through hard times. But we need to reach out a hand and hold them, and let them know they're being heard," she said.
"After 11 years, I'm finally being heard. And it's liberating. Thank you, all. I love you. God bless you."
Chelsea J. Carter | CNN