Lancaster capital improvement projects set
City plans to improve infrastructure and parks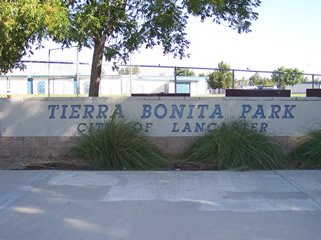 Construction of a roundabout at the intersection of 15th Street East and Lancaster Boulevard, as well as a network of strategically placed speed-bumps to help calm traffic in residential areas, are also currently planned. In addition, improvements are in the works for the intersections of Avenue I and 10th Street West, and Avenue K and 30th Street West.
With regard to pedestrian safety, a number of innovations are being deployed in concert with the city's current Safe Routes to School initiatives. New pedestrian and road improvements are scheduled to be implemented at Sierra and Mariposa elementary schools, Endeavor Middle School, and Lancaster High School, with construction scheduled to begin in the spring of 2014 at Endeavor.
The city's pavement management program will continue to improve existing streets throughout the city and has been supplemented this year with the city's pavement maintenance program.
Related projects, totaling a combined $6.5 million, will improve the quality of Lancaster's roads while performing overdue improvements and maintenance where needed. The incorporation of new preservation techniques and innovative rehabilitation methods within these programs will extend the lifespan of roadways and thus reduce the need for more expensive repairs.
A number of improvements and repairs are also planned for the Lancaster Performing Arts Center (LPAC), the Museum of Art and History (MOAH), the historic Western Hotel Museum, and Cedar Avenue buildings. These projects will preserve amenities which add a vibrant dynamic to The BLVD, the arts and cultural hub of the Antelope Valley.
"Our status as a growing, productive, community depends upon our ability to objectively look at our infrastructure and amenities and make note of what practical, sensible, investments we need to make," said Mayor Parris. "The nature of the improvements in this budget ensures that progress toward our vision of an even more productive and livable Lancaster continues for decades to come."