Judge sentences Cleveland kidnapper Ariel Castro to life, plus 1,000 years
Insists he's not a "violent sexual predator"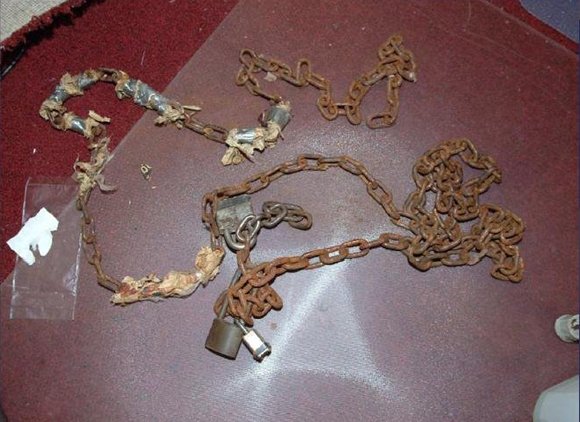 CLEVELAND, Ohio — In handing down a sentence of life in prison plus 1,000 years to Ariel Castro, an Ohio judge told the kidnapper on Thursday that there was no place in the world for his brand of criminal.
Castro pleaded guilty to 937 counts, including murder and kidnapping, in connection with the kidnapping and abuse of Michelle Knight, Georgina DeJesus and Amanda Berry, whom he held captive for a decade in his Cleveland home. As part of the plea deal, the death penalty was taken off the table.
"You don't deserve to be out in our community," Cuyahoga County Judge Michael Russo said after an hours-long hearing in which Castro, at times, appeared to defend his actions. "You're too dangerous."
In his oft-disjointed statement to the court, Castro referred to himself as "very emotional" and "a happy person inside."
Despite his repeated insistence that he wasn't making excuses for his conduct, Castro played the victim, saying he was addicted to porn and masturbation.
The judge appeared to be unmoved by Castro's words and matter-of-factly handed down a severe sentence that will likely make Castro a prisoner for the rest of his days.
"Excuses don't take away the harm that's involved," Russo said. "You have extreme narcissism and it seems rather pervasive."
Russo handed down the stiffest sentence allowed as part of the deal after investigators, psychologists and one of the victims painted a horrifying picture of physical and emotional abuse at the hands of Castro, including brutal beatings and repeated rapes that resulted in pregnancies that he would terminate by punching the women in the stomach.
All three women kept diaries, with Castro's permission, that provided many of the details of their abuse.
'Eleven years in hell'
Berry and DeJesus, who did not attend the hearing, sent family members to deliver impact statements on their behalf, while Knight chose to address her abductor head-on.
Knight, who was taken first and held the longest, told Castro the death penalty "would be so much easier."
"You took 11 years of my life away," she said. "I spent 11 years in hell. Now, your hell is just beginning."
In a pre-sentencing evaluation, Dr. Frank Ochberg, a pioneer in trauma science, wrote that Knight suffered "the longest and most severely."
"It was Michelle who served as doctor, nurse, midwife and pediatrician during the birth (of Berry's child). She breathed life into that infant when she wasn't breathing," he wrote. "At other times, she interceded when Castro sought to abuse Gina, interposing herself and absorbing physical and sexual trauma. But each survivor had a will to prevail and used that will to live through the ordeal."
Castro is the father of Berry's 6-year-old girl, DNA tests have confirmed.
'Happy household'
Castro appeared to blame the victims and accused them of lying about their treatment. He went on to say that none of the women was a virgin when he abducted them, that they wanted to have sex with him and there was "harmony" in the "happy household."