Trayvon Martin: his presence may be gone, but the name lingers on
Outrage, legislative acts, vigils and other events continue the conversation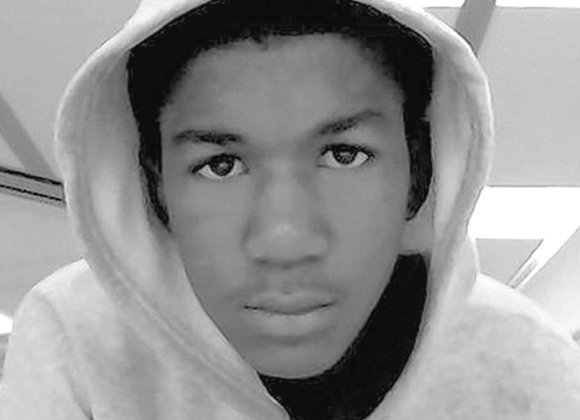 The nation is still talking about the verdict in the Trayvon Martin murder trial—in songs, teach-ins, panel discussions and legislative proposals. In Congress, Rep. John Conyers (D-Mich.) introduced the End Racial Profiling Act Tuesday alongside longtime supporter Sen. Ben Cardin, D-Md., who is sponsoring the Senate version of the bill.
Aside from banning racial profiling, the bill seeks to strengthen law-enforcement training to ensure officers are basing their patrols and apprehensions on behavior, not skin color. Hearings are being held to discuss various aspects connected with the case.
Rapper Rick Ross is offering his take on the decision in his new album set for release Sept. 17. Ross condemns the verdict and Florida's Stand Your Ground law in his new track "I Wonder Why." Ross (who was raised near Miami) raps in a sarcastic drawl, "You gotta stand your ground!"
Ross also reflects on his early criminal life and how he could have met the same fate as Martin.
Following a landmark congressional hearing to address the challenges boys and men of color face across the nation, California legislators will hold a hearing on Aug. 8 from 1-4 p.m. at the state capitol, exploring policy and legislative solutions to improve the lives of the state's young men of color.
The California Assembly's Select Committee on the Status of Boys and Men of Color, formed by Speaker John Pérez last year, will examine the progress made toward keeping kids in school, implementing holistic approaches to campus safety, and addressing the violence youth experience in their communities. The committee is also advocating for a package of bills tackling these key areas and will identify priorities for next year.
California's boys and young men of color are more likely to grow up in neighborhoods marked by poverty, lack of opportunity, violence, underfunded schools and low-wage jobs that do not represent pathways to careers or future health and success.
After a series of hearings last year, the committee released a draft report and action plan intended to be a blueprint for the next 10 years, outlining key legislative proposals to advance outcomes on health, education, employment, juvenile justice and youth development.
In the Los Angeles area, a number of things have or will happen.

The Los Angeles City Council Wednesday unanimously approved Councilmember Bernard C. Parks' resolution asking for the federal government to investigate the death of Trayvon Martin to determine if his civil rights were violated. Los Angeles is the first city to introduce such a resolution.
Earl Ofari Hutchinson, president of the Los Angeles Urban Policy Roundtable, asked Parks to introduce the resolution. Councilmembers Cedillo, Koretz, and O'Farrell seconded the motion.
The 17-year-old Martin was shot and killed on Feb. 26 in Sanford, Fla. while on his way home from a local store.
George Zimmerman, a neighborhood watch volunteer who described the teen as "a real suspicious guy" who "looks like he's up to no good," pursued Martin against instructions from a police dispatcher and shot him. Although Martin was unarmed, Zimmerman claimed that he shot the teen in self defense.