Dying 2-year-old to be couple's best man
Has less than a month to live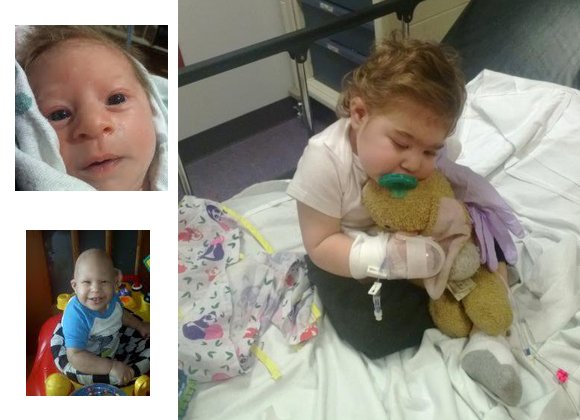 Logan's life continued to improve. "He was eating bowl after bowl" of spaghetti, "it was a wonderful feeling," Christine says.
But then he started getting fevers, then throwing up. His left side swelled as the mass returned, where the kidney once was. "I thought he was doing so well ... it's like you take two steps forward, 15 back," Christine says. The doctors told Logan's family that they could only do more harm than good.
And in June, as the family's fortunes continued to fail, the Make a Wish Foundation gave them a trip to Disney World. But after just four hours there, Logan was back in the hospital. Eight days of torture ensued, as he had developed an infection and eventually needed to be flown home to Jeannette.
Finally, on July 26, Doctors gave Logan one to two weeks to live.
But the wedding that Sean and Christine planned for next year certainly couldn't happen without him. So with the help of friends and family, it has been moved to Saturday, not in a banquet hall, but in the family's backyard "because it may make Logan uncomfortable" to be in strange surroundings with so much noise.
His once big, beautiful curls are no longer atop his head, but his handsome suit will be pressed as Logan will be by his dad's side on the wedding day.
Christine doesn't refer to it as the end for Logan, but as the start of his "journey." She is "a different person. I'm a better person; he's made me a strong person."
The strength is in her voice, in her resolve to have her son in her wedding, and she's thankful for it. "He has brought so much joy into our lives. I couldn't have asked for a better son.
Joseph Netto | CNN