Chaka Khan gets street and holiday; Daren Walker named Ford Fundamental president; Aretha Franklin Bo Jackson recieve Beacon Awards
Across Black America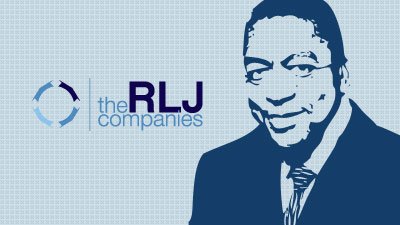 Arkansas
Robert L. Johnson, founder and chairman of the RLJ Companies and chairman of the board of the automotive group RLJ McLarty Landers Automotive Holdings, LLC (RML) ranked first on this year's "B.E. 100s Auto Dealers" list published annually by Black Enterprise. The automotive group has ranked first on the B.E. 100s list for four consecutive years and its rank is based on 2012 revenue among 60 minority auto dealers in the country. Headquartered in Little Rock, RML is the largest African American owned automotive franchise in the country, consisting of 35 automotive franchises and three Harley-Davidson motorcycle dealerships across the South, Central, Southeast, and Midwest regions of the country.
California
California State University, Dominguez Hills, has been recognized as one of the nation's top 100 universities granting undergraduate and graduate degrees to minority students, according to "Diverse: Issues in Higher Education." In the magazine's "Top 100 Undergraduate Degree Producers" published this month, CSU Dominguez Hills ranked 52nd nationally in total number of bachelor's degrees and 85th in total number of master's degrees awarded to minority students during academic year 2011-12, the year of the most current data reported to the U.S. Department of Education. In 2011-12, 1,639 minority students, representing 72 percent of the graduating class, earned their bachelor's degrees from CSU Dominguez Hills. In addition, more than 50 percent of those receiving their master's degrees that year were minority students (437). The university is ranked first in California and 78th nationally for bachelor's degrees conferred specifically to African American students.
Florida
Preparing students to compete and excel in international markets, Miami Gardens Councilman Erhabor Ighodaro is leading a small delegation of students from Miami Gardens to the West African nation of Sierra Leone through Aug. 14, 2013. The two-week trip is designed to expose South Florida students to the culture, economy, educational systems and business climate of one of the fastest growing economies in the world—Africa. "We live in a global village and in this competitive global market, our children must be prepared to compete with their counterparts from China, Germany, etc.," explained Ighodaro. "For over a decade, this 'Rites of Passage' program has allowed our school district to live up to its motto of 'giving students the world.'"
Illinois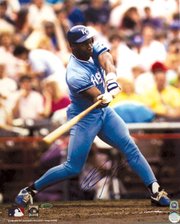 Former MLB All-Star Bo Jackson and 18-time Grammy Award-winning recording artist Aretha Franklin will receive MLB Beacon Awards at the 2013 MLB Beacon Awards Luncheon on Aug. 24 at the Chicago Marriott Magnificent Mile, and will be recognized on the field prior to the Civil Rights Game at U.S. Cellular Field. The MLB Beacon Awards Luncheon is one of the Civil Rights Game weekend events, which were developed to pay tribute to all of those who fought on and off the field for equal rights for all Americans. The 2013 Civil Rights Game will be played between the Chicago White Sox and the Texas Rangers. Information for the game and the MLB Beacon Awards Luncheon, which recognizes individuals whose lives have been emblematic of the spirit of the Civil Rights Movement, can be found at MLB.com/civilrightsgame or WhiteSox.com/civilrightsgame.