Spreading the culture of fear
Gregg Reese | 4/18/2013, 2:28 p.m.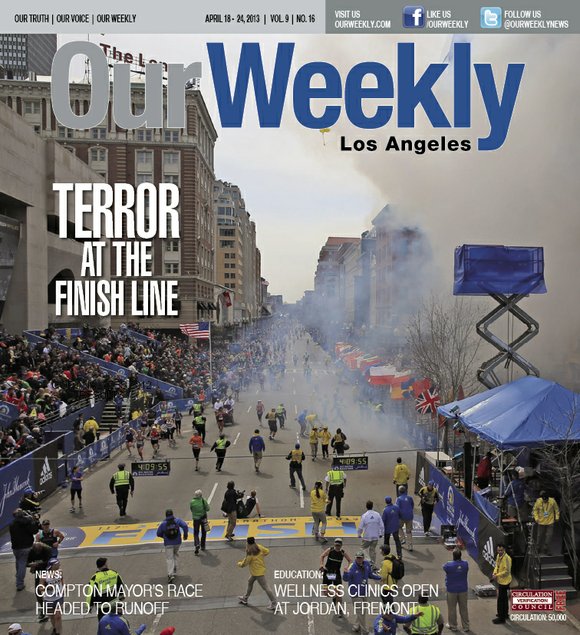 Recently, the department conducted a training exercise simulating the Pakistani terrorist-coordinated 2008 Mumbai, India, bombing and shooting attacks. In the aftermath of Hurricane Sandy last year, they sent a team to study the challenges faced by authorities there.
A few years after EMD was established, the culture fostered in the wake of 9/11 created a fertile environment for private security firms and the directing of tax coffers toward more police and bigger facilities.
This led to the establishment of the Joint Regional Intelligence Center (JRIC), a consortium of representatives of some 200 separate organizations housed under the roof of a nondescript commercial building in Norwalk responsible for some 18 million people across 40,000 square miles between San Luis Obispo, Orange County, the Pacific Ocean and the Nevada border.
Featured prominently here is the Los Angeles Police Department. JRIC is " … a direct conduit to what's going on in Boston," says LAPD Commander Blake Chow, Deputy Chief Michael Downing's assistant at the Counter-Terrorism and Special Operations Bureau.
Prior to 9/11, police cooperation in counterterrorism depended on casual, unofficial relationships between individuals within the different departments. As Chow notes, cooperation was "not formalized before 9/11."
The harsh realities of contemporary geopolitics changed that. Cell phones and all the attendant accoutrements of technology have literally "shrunk" the world, and a beat cop can no longer only concern himself or herself with the latest stick-up at the local 7-Eleven.
The endless stream of threats range from serious menace to impotent gesture.
The week before the events in Boston, an anonymous envelope containing a threatening letter (later traced to a prison in Cumberland, Md.) along with a white powdery substance that proved to be chalk, arrived at the offices of Los Angeles Mayor Antonio Villaraigosa, a man whose term in office ends in less than three months. All potential hazards must be scrutinized, regardless of methodology or point of origin.
"There are no boundaries anymore," observes Chow.
All of this preparedness, installed to the tune of easily hundreds of millions of dollars for a threat that, as of now has not materialized, is merely a testament to the success of terror's ulterior motive—escalating our anxiety.
Regardless of the rationale of the disaffected parties, America remains a potent symbol to rebel against.
Experts speculate on motive in Boston bombing
Massive killings may not have been intent
By William Covington
OW Contributor
Las Vegas resident Dorian Johnson became interested in bomb disposal while attending George Washington Preparatory High School. One day his sister, who was in the National Guard, invited him to a Guard open house. He was amazed at the explosive ordnance disposal gear used by the (EOD) technicians, who were specially trained to deal with the construction, deployment, disarmament, and disposal of high explosive munitions. He joined the Army just before the 9/11 attack and completed 11 tours of duty in Iraq.
Johnson remembers while on tour in Iraq overhearing a close friend, a physical therapist, describe how his talents as a therapist were wasted due to his assignment of packing in ice-filled body bags headed for Germany. Once in Germany, they were repacked with ice and flown to their destination in the United States. "You can tell the ones that have been blown up by improvised explosive devices (IEDs)," his friend told him. "The bag shifts back and forth due to the heavy unattached body parts moving inside."